Post by TRM on Feb 26, 2013 17:25:17 GMT -5
German DAK Infantry North Africa WWII
Maker: Young Miniatures

Scale 1/10

Model #: YM1839

Supplied by Last Cavalry

MSRP: $60USD

Can be purchased through Last Cavalry - www.lastcavalry.com/Introduction
When you think about Young Miniatures, the first thing that comes to mind usually is quality. For years they have been producing some of the finest cast resin figures and busts in 1/10, 70mm and 90mm scales. The German DAK Infantry North Africa WWII kit is more of the same fine quality.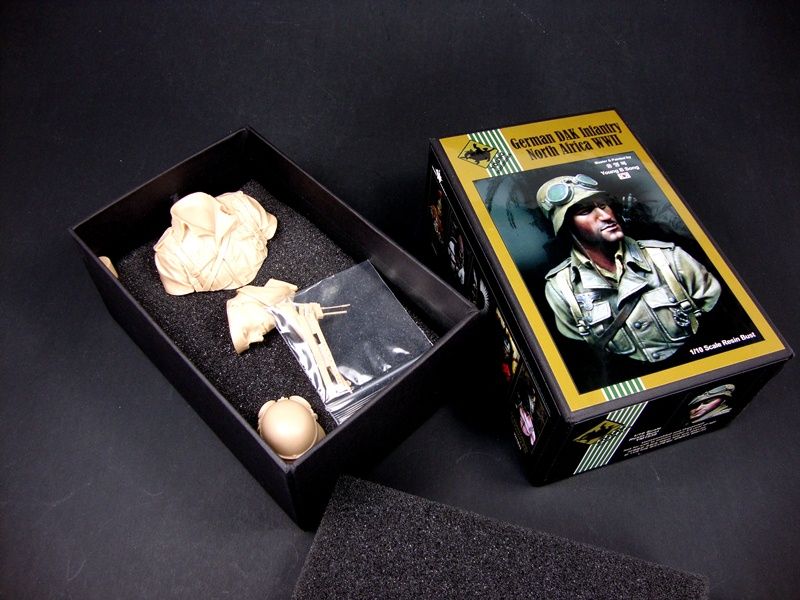 The Kit
Handsomely packaged in the traditional plastic sleeved, slide off top opening box, the German DAK Infantry North Africa WWII parts have been carefully protected between two pieces of foam packing. There are 9 parts cast in a creme color resin. The more delicately cast pieces are placed into a small zip lock baggie and the set includes a small pillar stand which is pushed into the corner of the box and foam.
Contents:

- One head section
- On torso
- One helmet with molded goggles
- One helmet strap, 2 parts
- One rifle section
- Rifle cleaning rod sections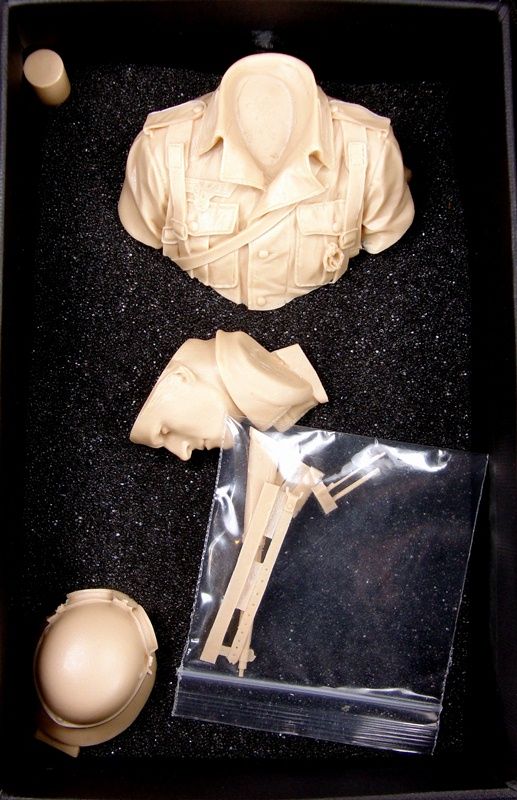 Crisply molded there is virtually no flash on the major parts and only a couple of minute air bubbles noticed on the Jacket collar. From the delicately crafted straps to the finely molded helmet and everything else in between, these casts are a treat to look even unpainted. The facial expressions created are amazing.
There are two resin casting plugs, one the helmet and on the bottom of the head section. The parts are extremely clean as if they have been washed prior to packing. The German DAK Infantry North Africa WWII, 1/10 Scale Bust, looks to be right in line with the quality workmanship we have come to know and love from Young Miniatures.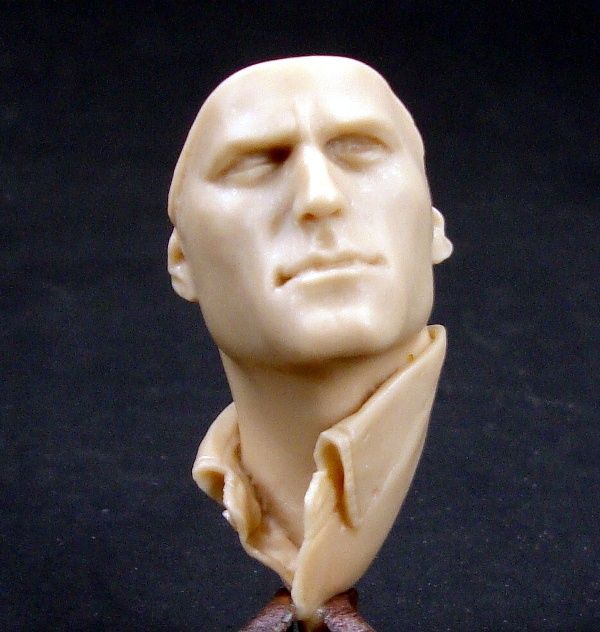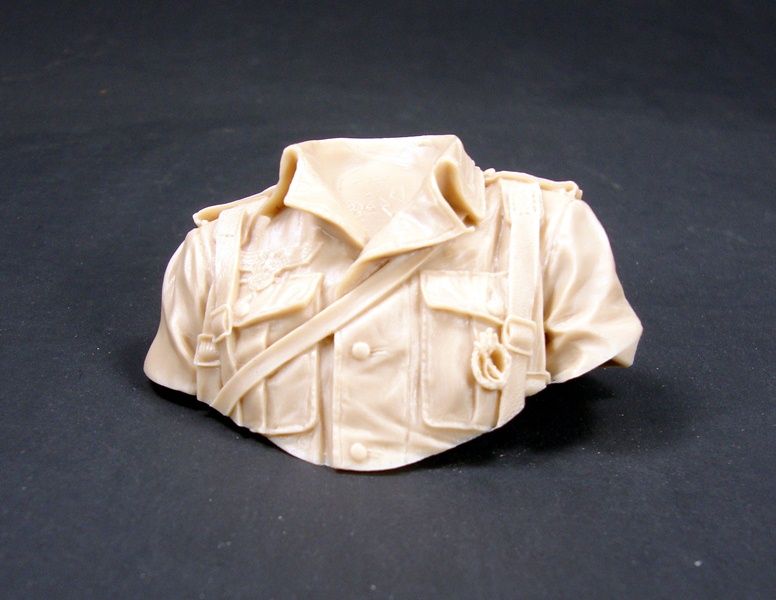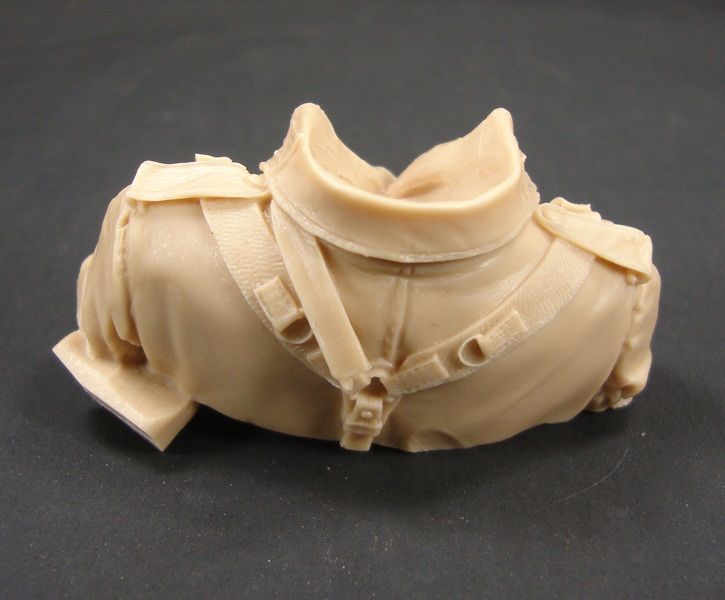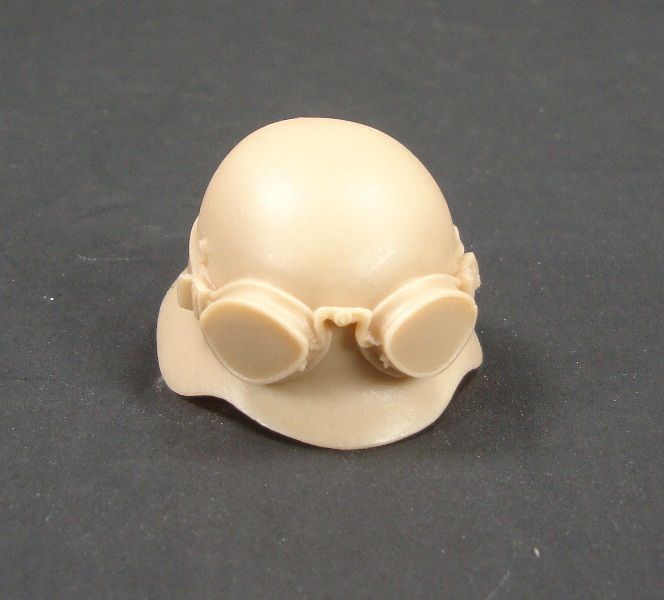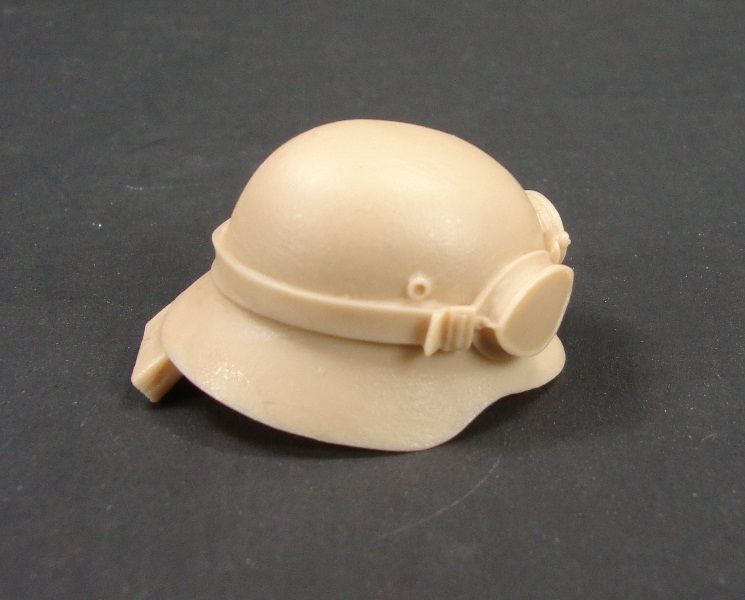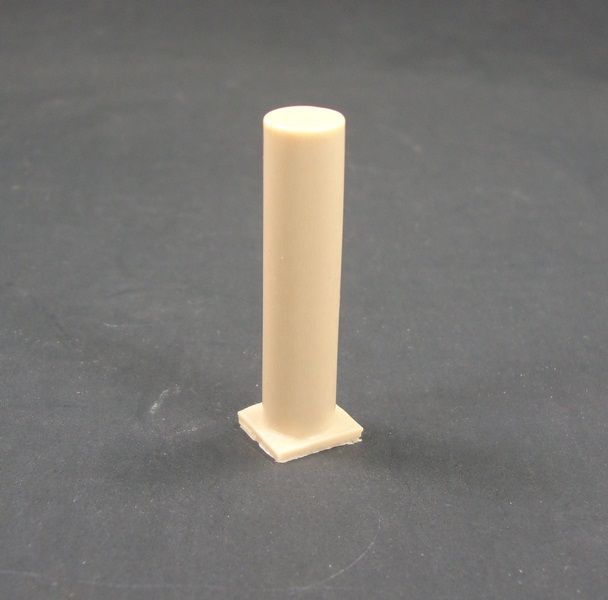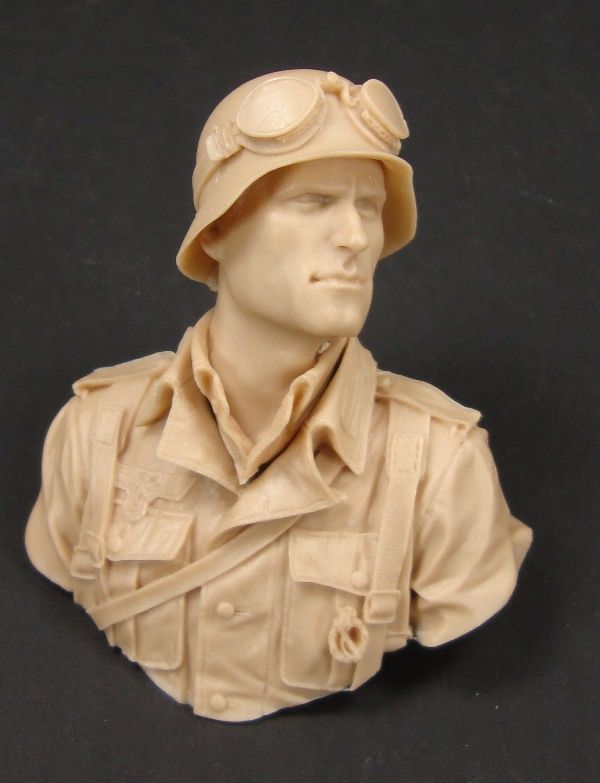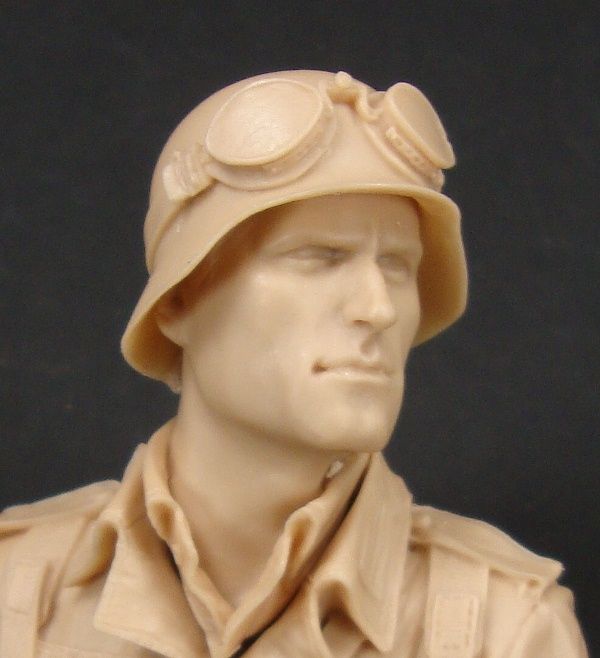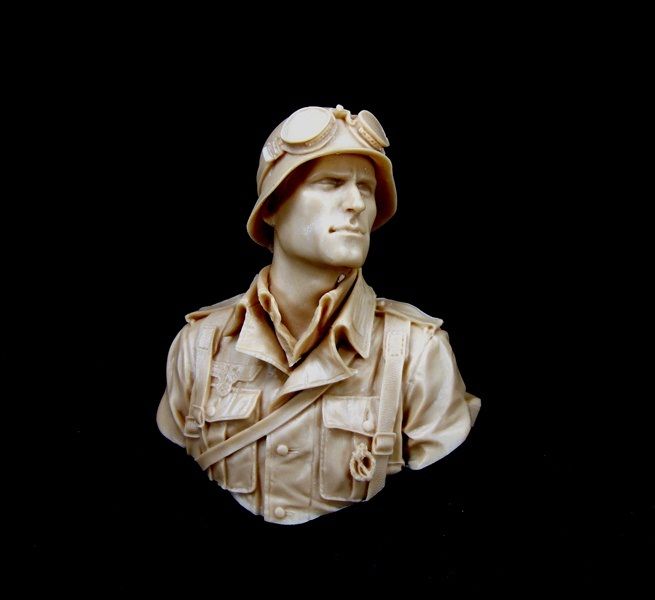 Conclusion:
An extremely fine highly detailed piece originally sculpted, cast resin bust. Impressive will be the minimal clean-up involved in preparing this piece to paint. This should make a great addition to anyone's collection when done. Not priced for the faint at heart, as these seem high at around $60USD, but once you see the quality put into producing these exquisite figures and busts, the price will not seem so high. If you have bought any of the Young Miniatures before, then you should expect the same level of quality you have come to love.
I would like to thank Last Cavalry for providing the bust for review -
www.lastcavalry.com/