Post by Smudge on Sept 11, 2012 11:06:07 GMT -5
Hi all
Like I said in my last review, kits, like buses, tend to turn up en mass. Once upon a time if you wanted British/Commonwealth AFV crews especially in 'Pixie Suits' you would have to turn to the resin manufacturers. Not now with two new kits in circulation including this one from MiniArt.
This review is of MiniArt's new release, set # 35121 British Tank Crew (Winter Uniform).
The British/Commonwealth tankies of WWII wore the same basic temperate uniform as other troops, the Battledress, supplemented by various items of protective clothing. Later in the war (Sept 1944) the issue of the tan coloured 'Oversuit, Tank Crews' became widespread (more popularly called the 'Pixie Suit'). Later in the war a rarely seen 'Oversuit, Tank Crew, Camouflaged' was introduced although production only lasted a short time, reverting back to tan post war. It seems finding a photo of the camouflaged Pixie Suit in service is one of the holy grails of modelling although we know they existed; I have several photo's of the uniform from collectors. For really poor weather crew still had available the practical and warm 'Jerkin, Leather'; a left over from the first war.
The Pixie Suit was issued to British and Commonwealth tank crews (and others I.E Polish tank troops), armoured reconnaissance, engineers using AFV's incl. AVRE and LVT4 and artillery crews in SPG's.
It was a great item of clothing for the harsh winters in Europe of 44/45, and the tan Pixie Suit was still in production right up to the 1960's........and lasted in service into the early 1970's.
The kit:
The figures come in MiniArt's usual open ended box. Artwork by Andrey Karaschuk is superb, as usual.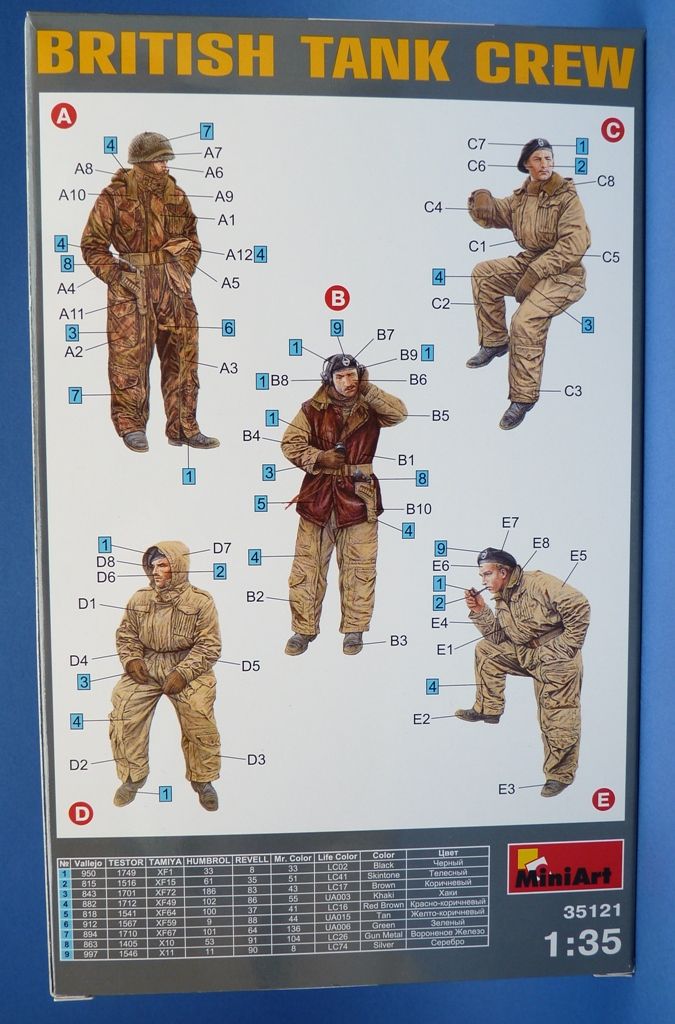 The construction and painting instructions are on the back. The parts aren't numbered on the sprues, although it isn't really difficult to identify what parts go where IMHO…even the tiny parts that make up hood, flaps etc. Just in case a separate paper parts map is provided that relates to the sprues. The box contains two sprues in a plastic bag for the figures. It total there are 46 parts of light grey injection moulded styrene to make five figures in the usual multipose style with separate torso's, arms, legs, and heads.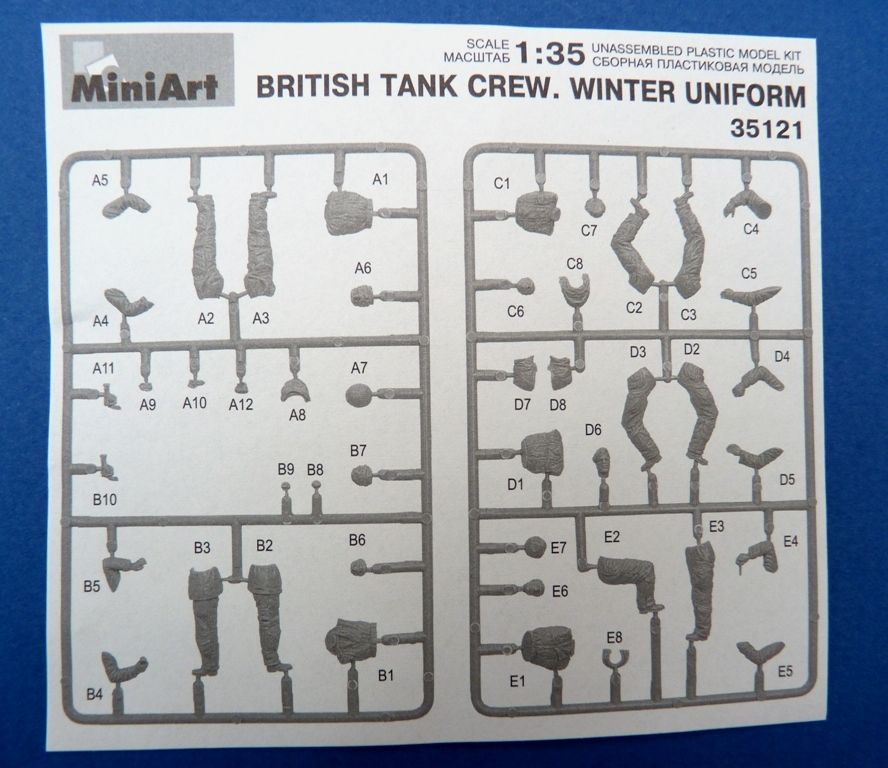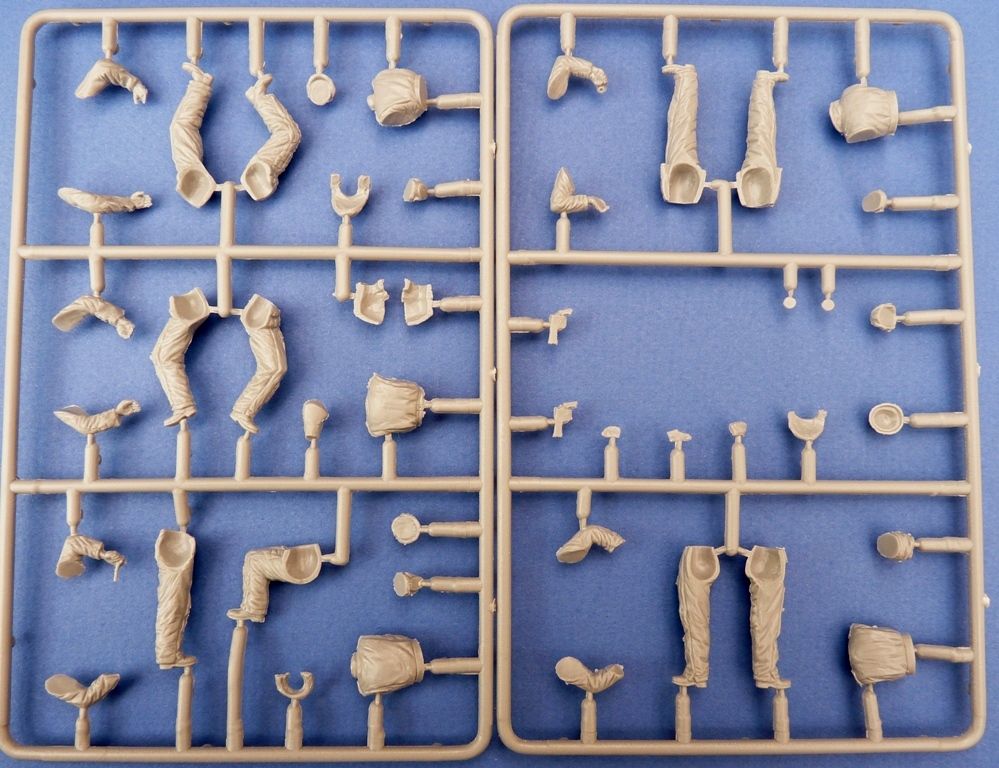 The figures are all dressed almost alike in Pixie Suits and berets, with ammunition boots. One has the RAC Tank Helmet and one has a radio headset and handset moulded in situ requiring just the leads providing from fine wire to finish them off. There are some nice touches I.E the hoods; one figure has the hood up, one no hood, the rest hoods lowered. Multiple parts make up the flaps of the hoods etc. One figure is wearing the leather jerkin over his Pixie Suit. These figures are suitable for the 1944-early 1970's for a wide range of vehicles making them very versatile (although for anything post war I would just check the headsets and handset are appropriate). As for figure B with the leather jerkin; I can't say when issue of this stopped what I can say is my CQMS was still wearing one of these in the mid nineties so I can't see why it can't be used for a post war scenario.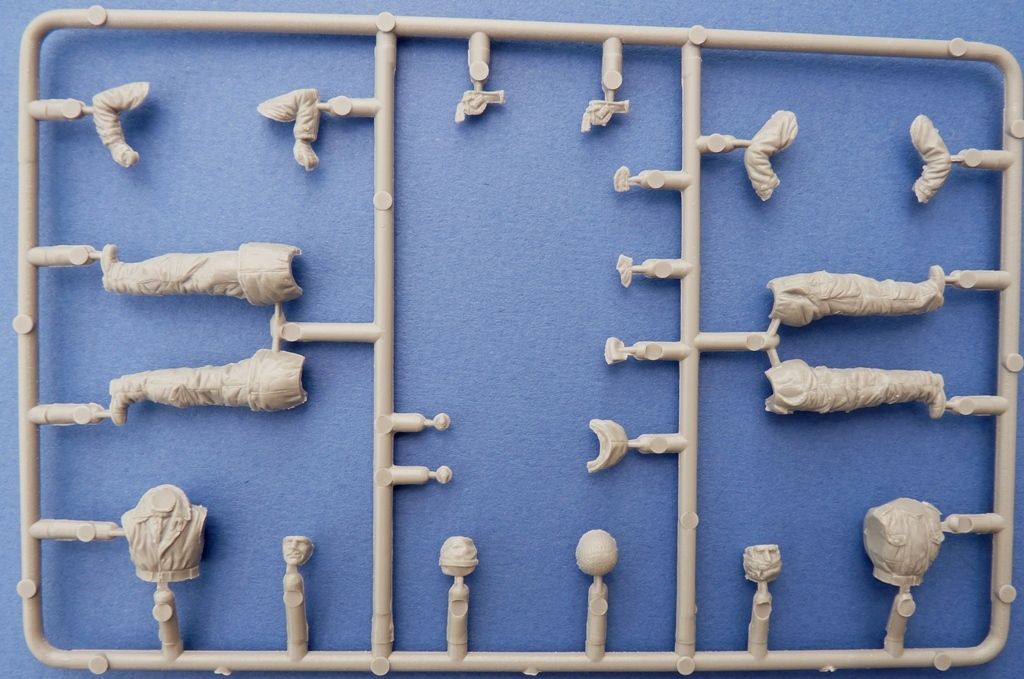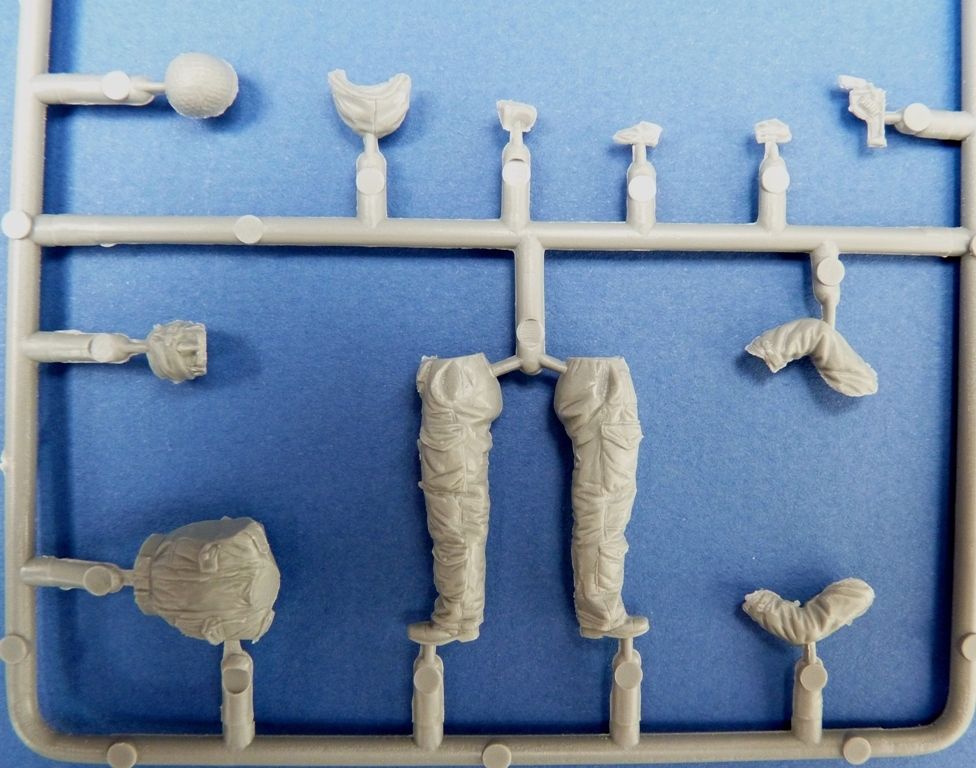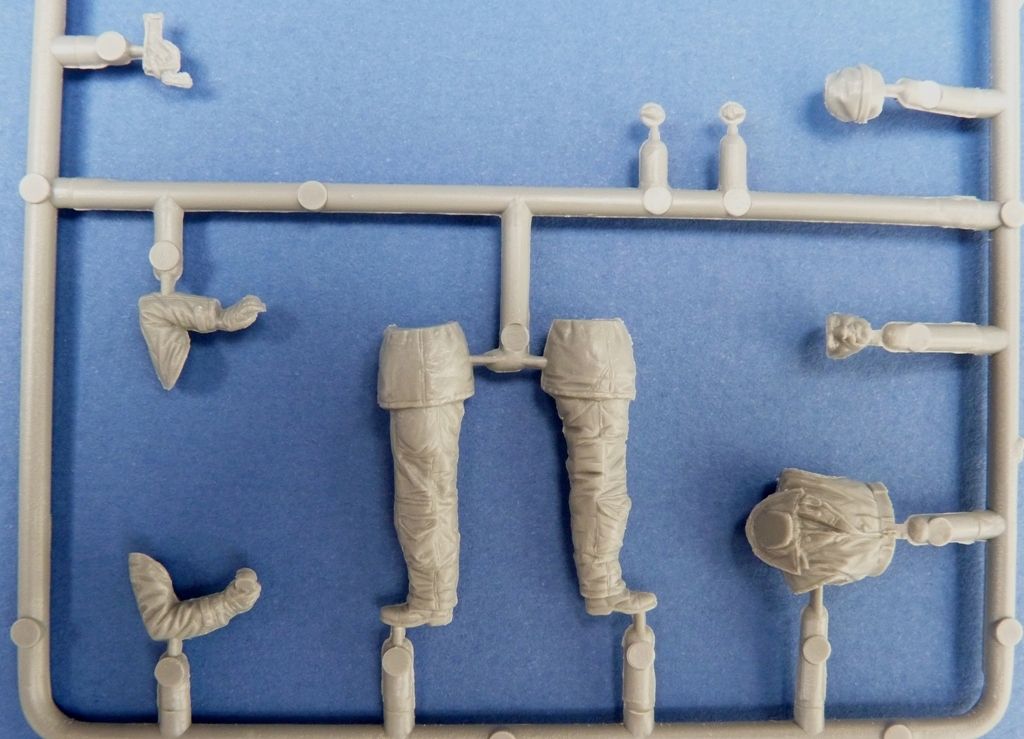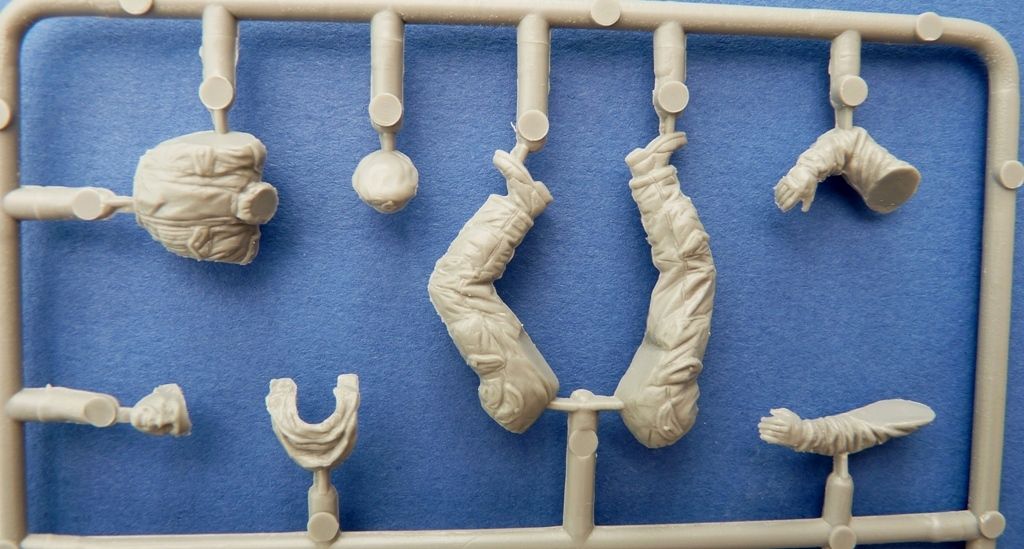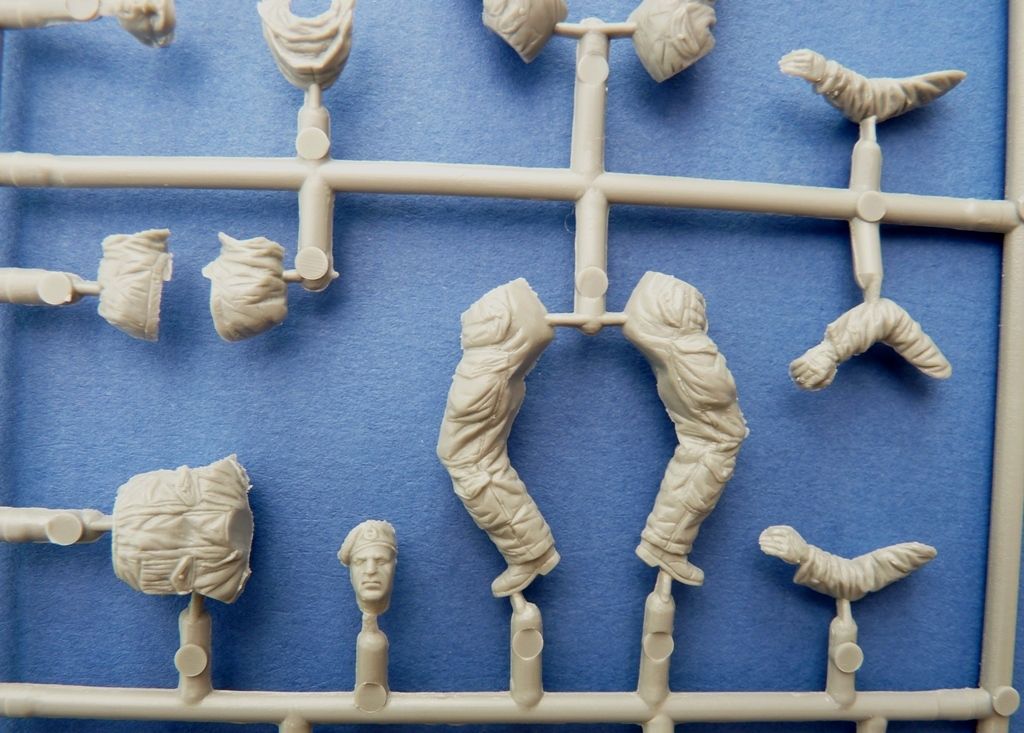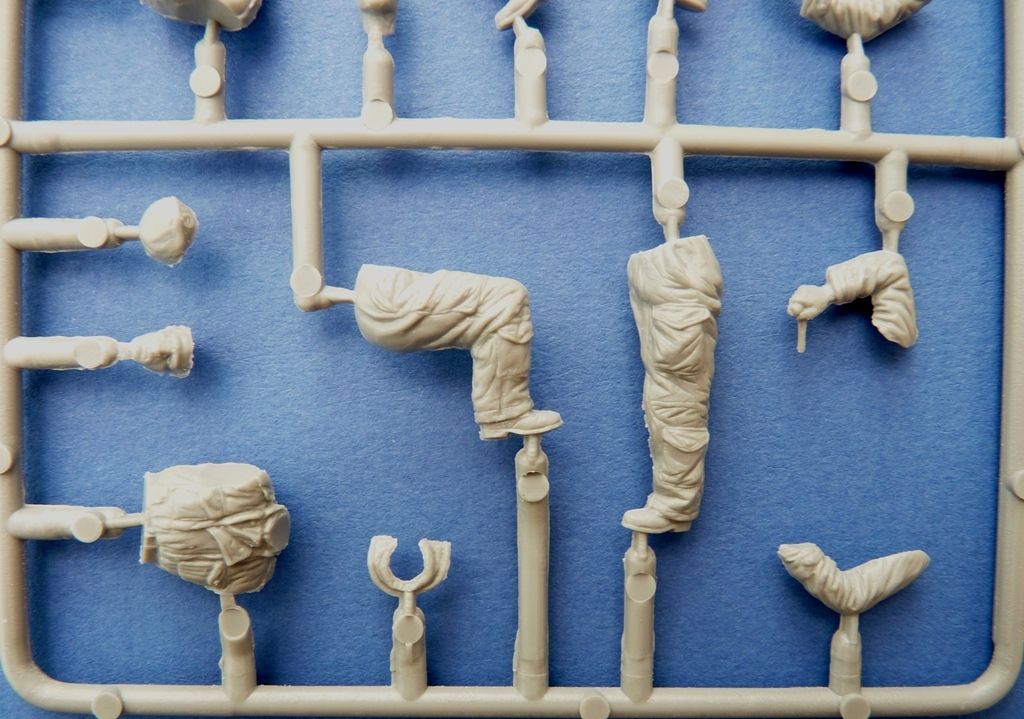 Overall all the figures have excellent detail and are well moulded, although there is more flash and bolder seam lines than I'm used to these days. The figures have a sort or 'rawness' to them. However it's nothing a sharp blade won't cure. The uniforms are accurate and hang naturally, with good creases, folds, buckles and straps etc. The faces are very good for styrene, well defined with good character.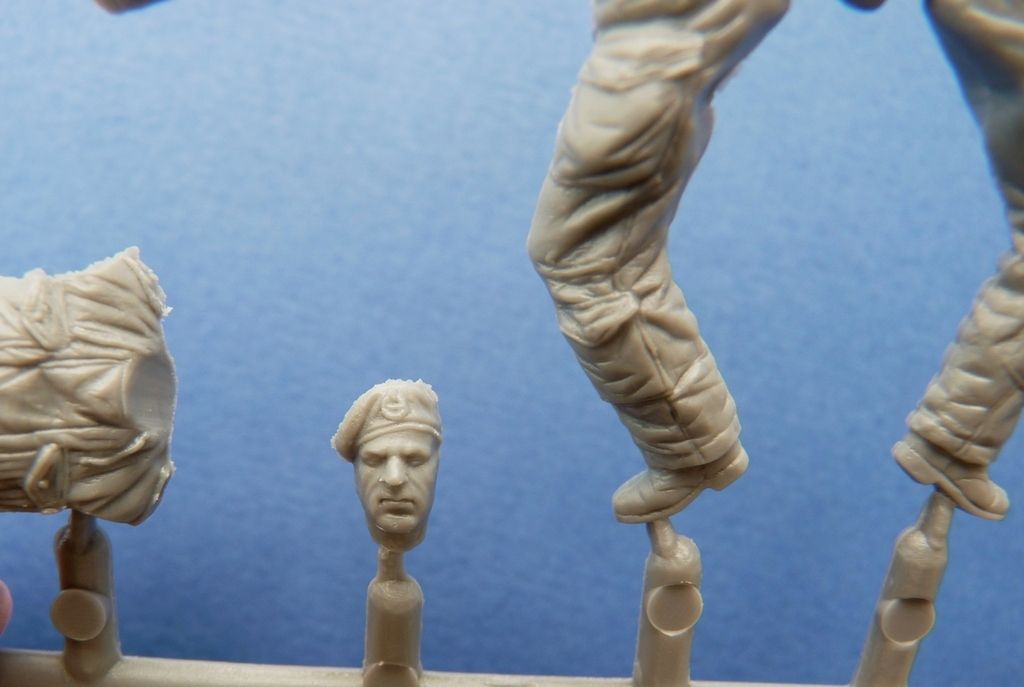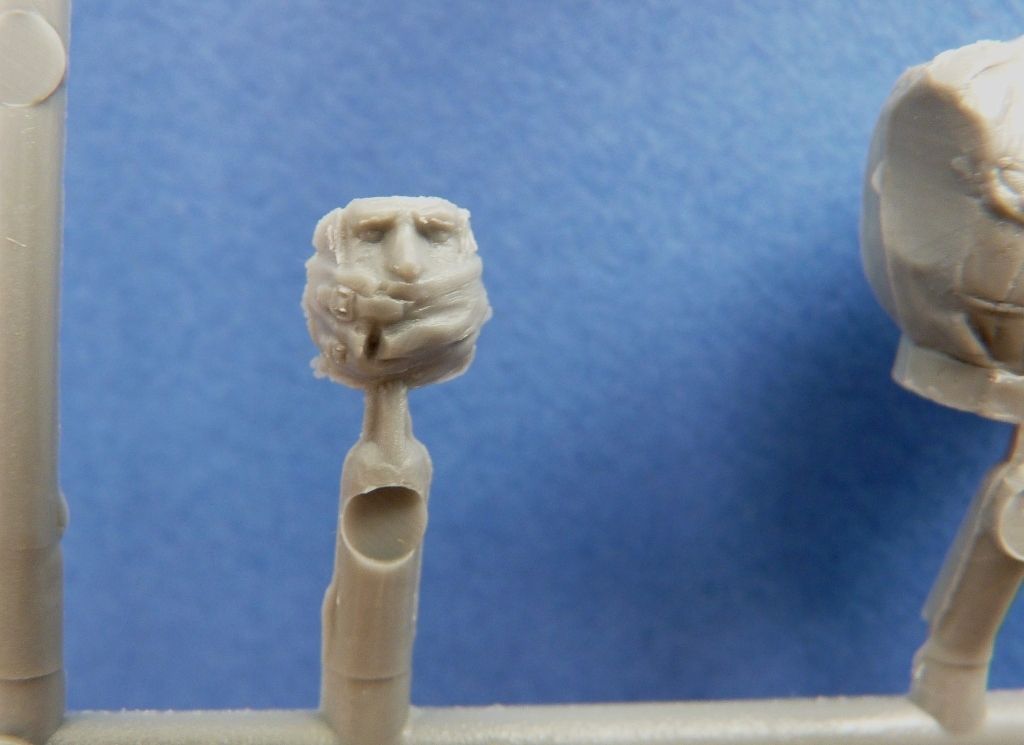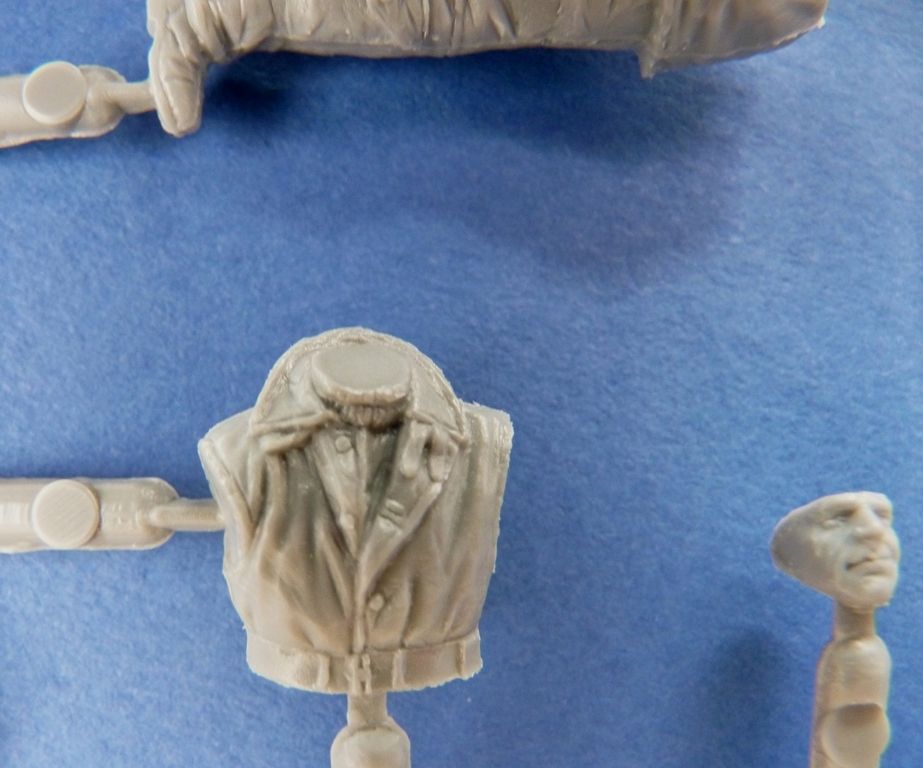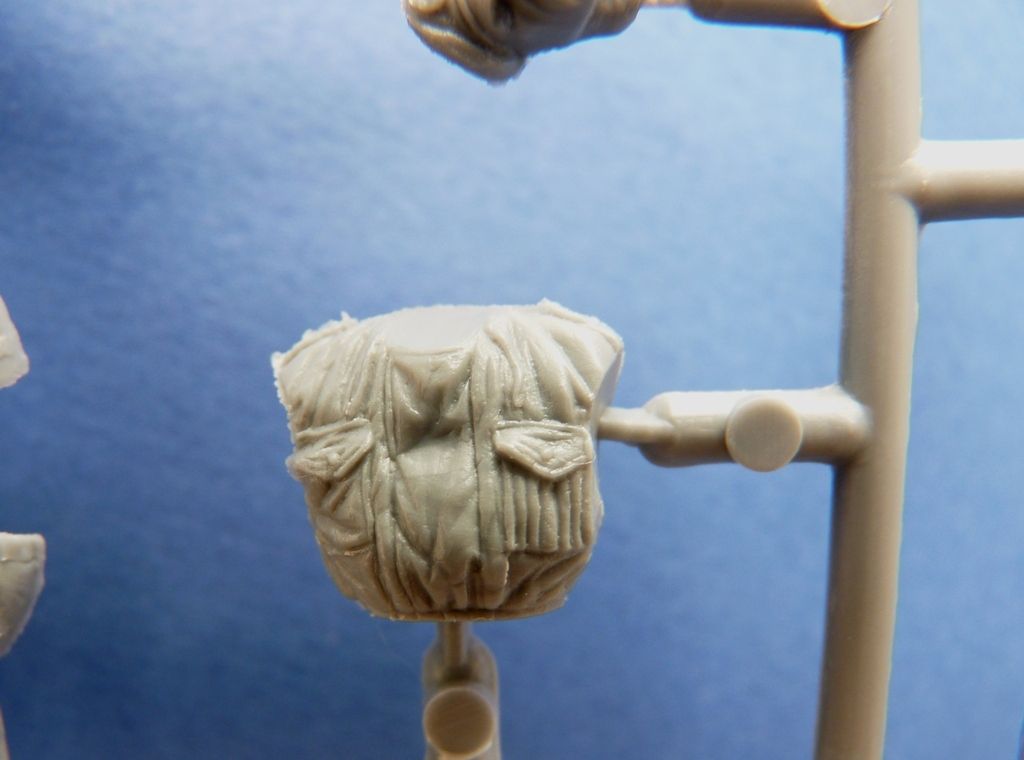 Equipment: Two holsters are provided; the 'Case, Pistol, Web, R.A.C. Mk. II'; normally issued to the Royal Armoured Corps these parts are fairly well done but can be improved with a little reshaping around the bottom and the pistol grip. Again; nothing too concerning IMO. Also; the aforementioned RAC helmet doesn't appear to quite have the right shape, It looks a little too rounded on the top to my eyes although this could be the moulded on netting that throws the shape out?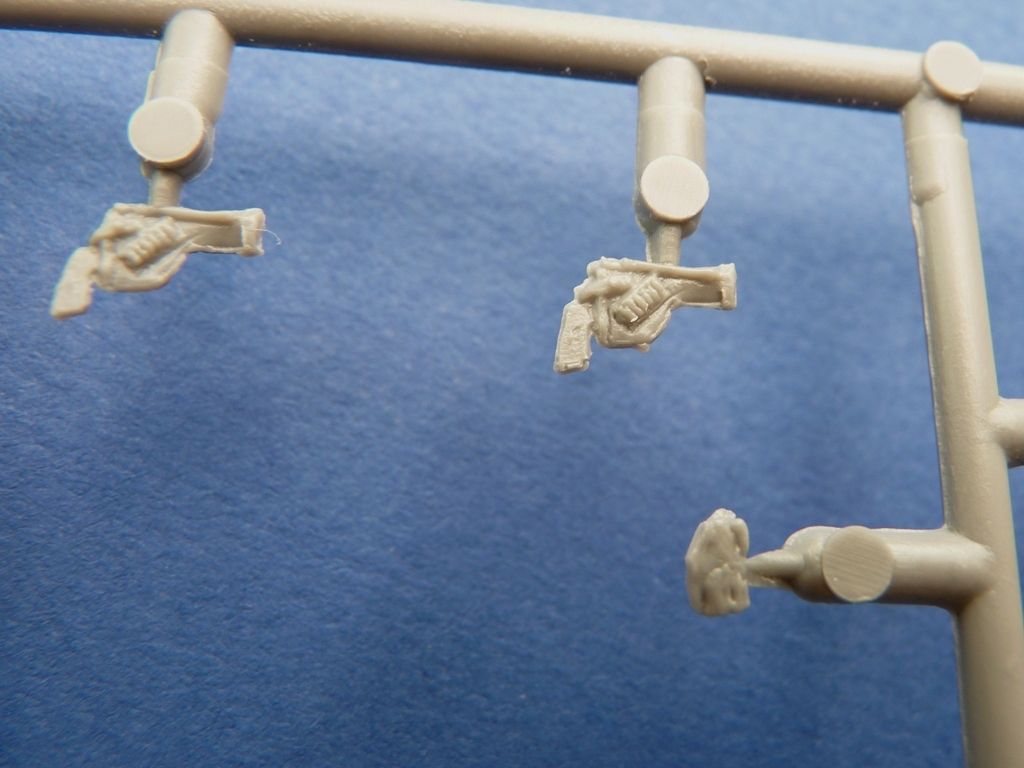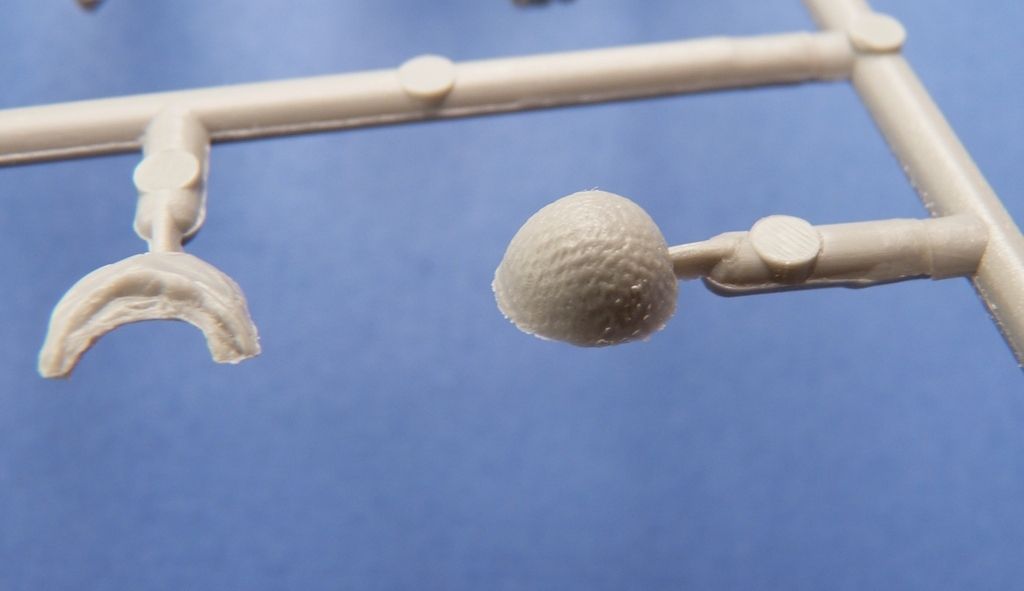 Construction:
For the review I made up figure A. A little more cleanup than usual was required compared to other modern styrene figures, but I think it is worth it in the end. Fit is excellent with just a small gap where the wrist meets the pockets his hands are shoved into and a tiny joint at the front. An easy fix and nothing to get concerned about IMHO; normally I would have used more adhesive and this would have helped hide that joint but for the review I used hardly any. Supplying the hood in three pieces really looks well I think. A tiny amount of filler may be needed where the flaps join the hood.
The figure is approx 50-52mm which is about 5'8'' or so.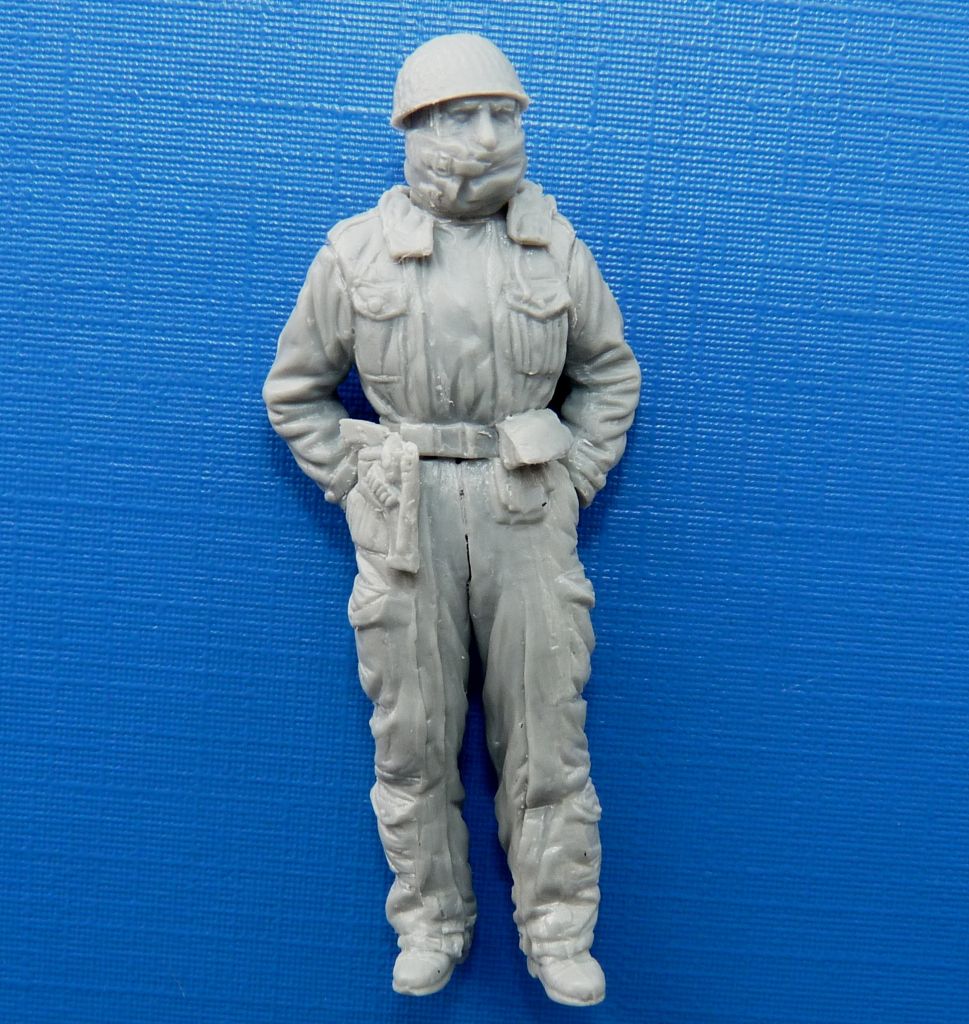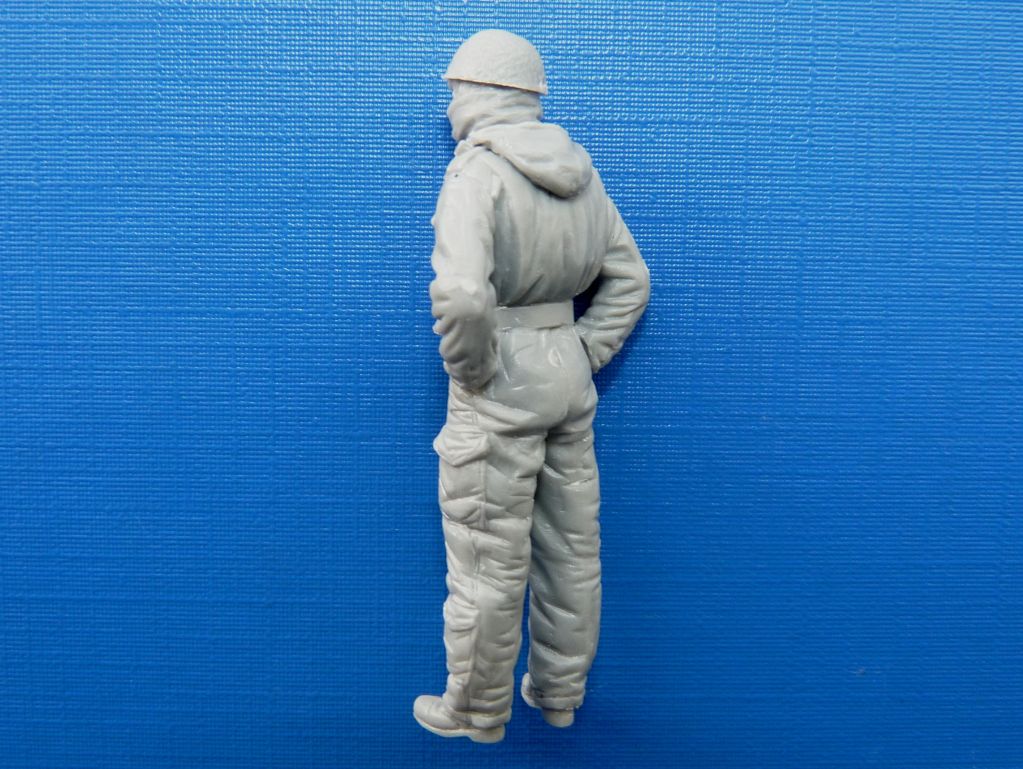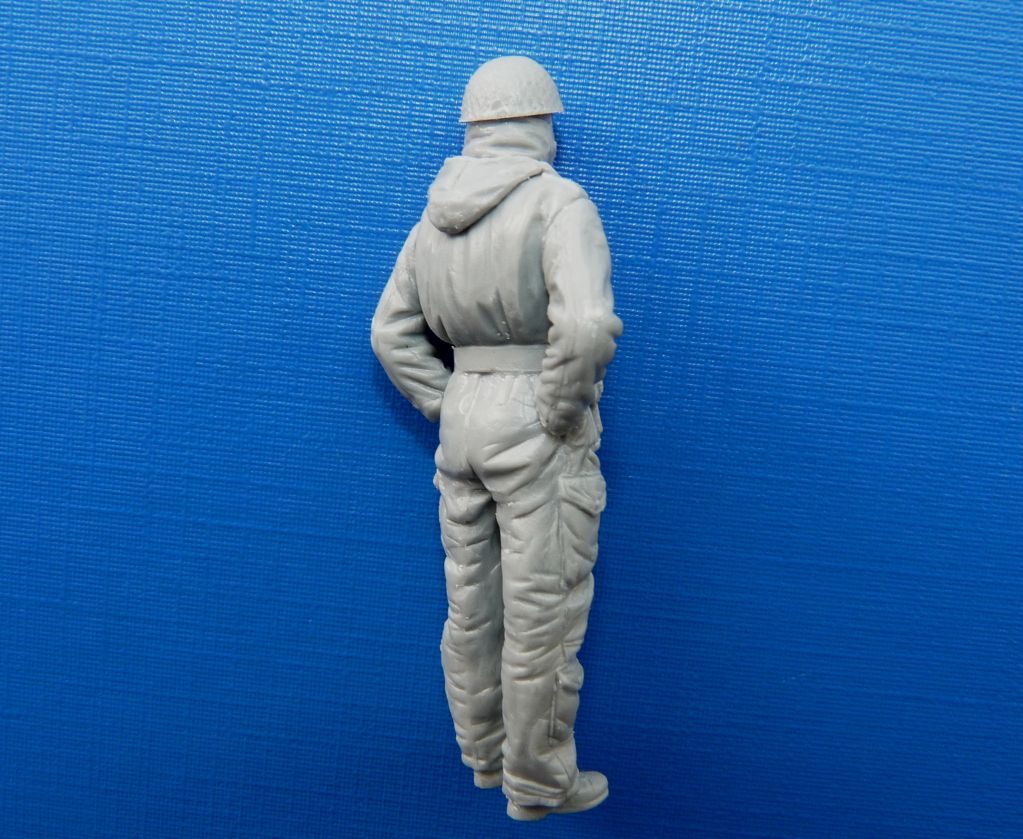 Painting and decals:
Details of the paints required feature on the box reverse include seven paint manufacturers; Vallejo, Testor, Revell, Life Color, Mr Color, Tamiya, and Humbrol.
No decals are provided and none needed for the Pixie suits. Insignia wasn't worn on these at all.
When it comes to painting the Pixie Suits I would probably recommend going for the tan rather than the camouflage versions…as already mentioned I've not seen any period photos of the camo version in use even though examples exist. These great colour pictures from the Imperial War Museum show tankies of the 4th Battalion, the Royal Tank Regiment, 4th Armoured Division, Holland, November 1944. The pictures are © IWM (TR 2566), © IWM (TR 2568), © IWM (TR 2570) and © IWM (TR 2571).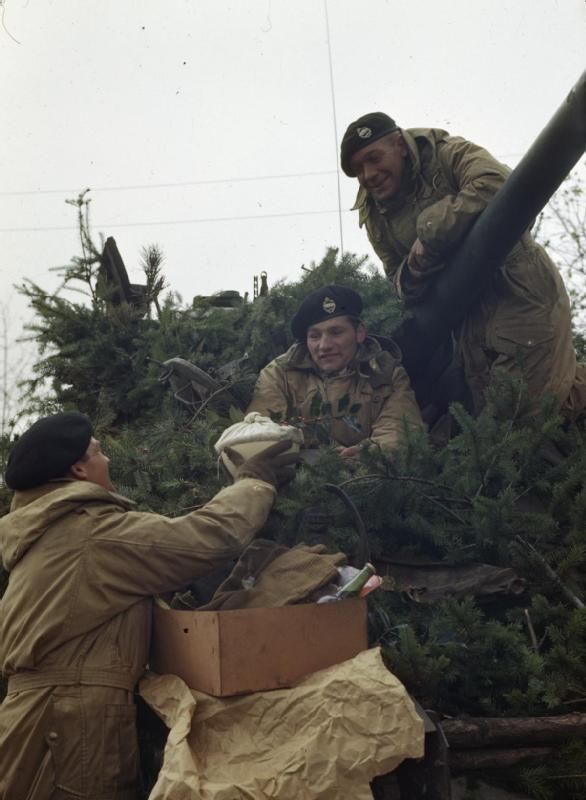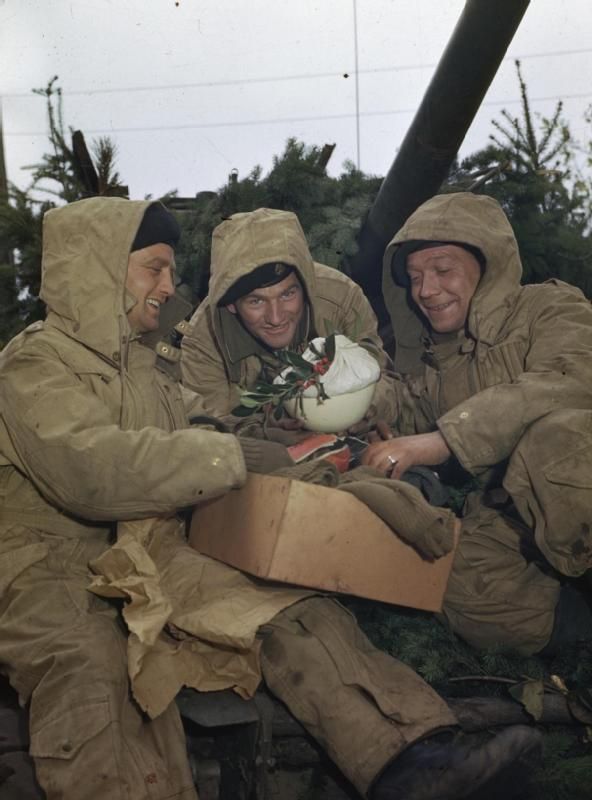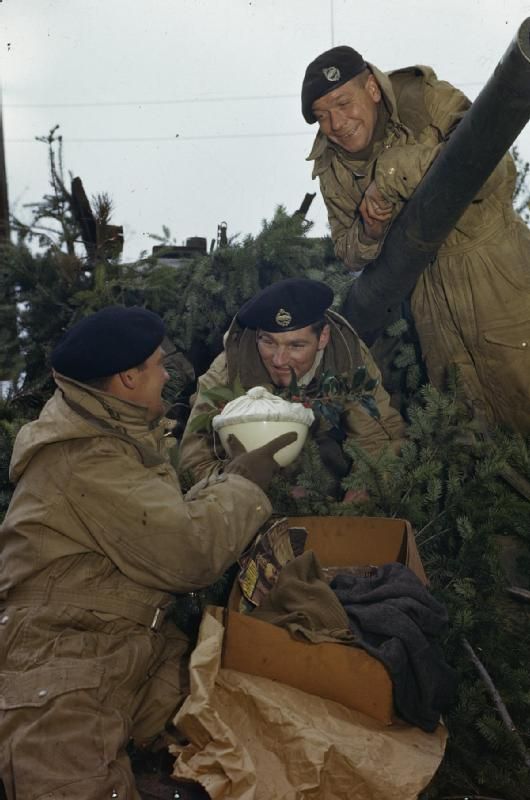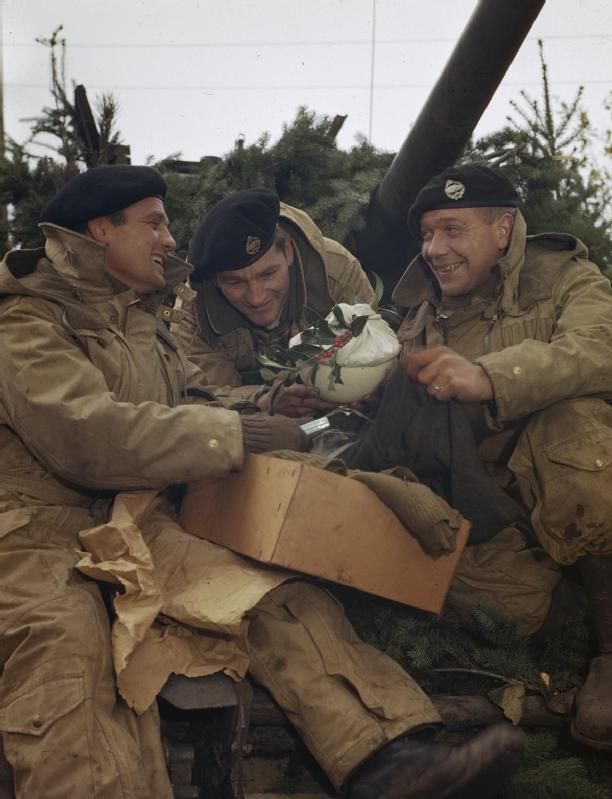 Berets would be black, of course, for RAC troops. The Reconnaissance Corps would wear the khaki beret from October 1942 up to the point they were integrated into the RAC in 1944, where upon they were supposed (but didn't always) wear black ones. So if portraying Recce troops a khaki beret could be more appropriate depending on the timeframe.
Conclusion:
This is a great set of figures to place alongside your British/Commonwealth or Polish tank or fighting vehicle or can be used as a small vignette, and they provide a great crew for MiniArt's Dingo scout car and there are so many British/Commonwealth vehicles around at the moment these figures could populate many over a wide range of periods as described in my introduction, making them very versatile.
The figures are accurate and well detailed. I would certainly class them as extremely good. Compared to the aforementioned resin alternatives the MiniArt ones certainly win on value especially for modellers on a budget or those requiring large numbers of figures.
Highly recommended.
Thanks to MiniArt for the review sample.
References:
• British Army Uniforms and Insignia of World War Two; B Davis, Arms & Armour Press 1993.
• The British Army, 1939-45: North-West Europe; M Brayley & M Chappell, Osprey Publishing 2001.
• Canadian Forces in World War II; R Chartrand & R Volstad, Osprey Publishing 2001.
• World Army Uniforms Since 1939; Mollo, McGregor, Smith and Chappell, Blandford Press 1981.
• World War II Tommy, British Army Uniforms European Theatre 1939-45 in Colour Photographs; M Brayley and R Ingram, Crowood Press 2007